Water Foundation Delegation Visits RCEES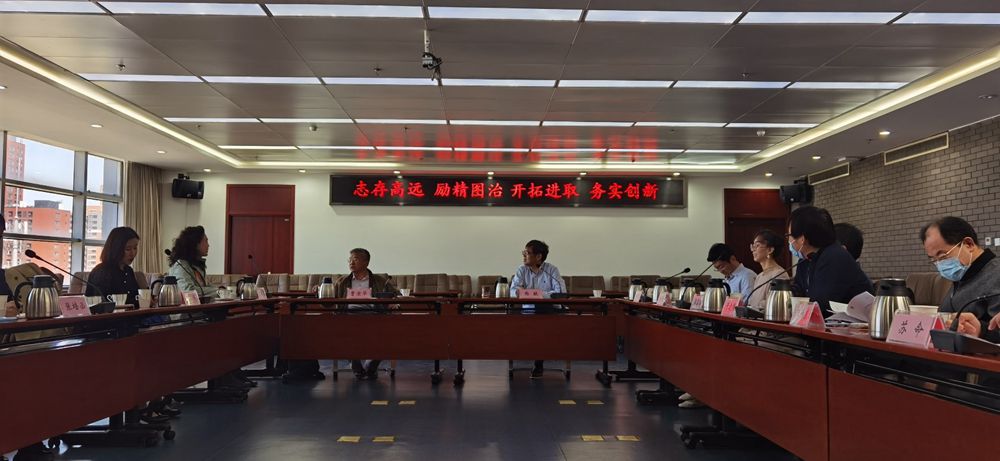 On April 15, a delegation led by Ms. TAN Xiangrong, President of the Beijing Water Source Conservation Foundation (the "Water Foundation"), and Prof. Cao Jinghua, Executive Director of the Alliance of International Science Organizations (ANSO) Secretariat, visited the Research Center for Eco-Environmental Sciences (RCEES), Chinese Academy of Sciences (CAS), to promote cooperation in the drinking water field. Yang Min, Deputy Director of RCEES, received the delegation and organized a seminar.
At the seminar, Zhang Peihan, Project Director of the Water Foundation, presented the basic concept and preliminary design of the Water and Beautiful World Fund project. Prof. Hu Chengzhi, Luan Fubo, Yu Jianwei, Li Hongyan, Wang Weidong, and Su Ming from RCEES gave concrete modification advice for the project design. Yang Min pointed out that the project design was forward-looking and pragmatic. He suggested conducting water quality surveys in areas with weak capabilities of guaranteeing drinking water security, such as outlying areas in West China, agricultural and pastoral areas, and village and town schools and subsequently drawing a national water map. He also suggested developing targeted technologies and equipment based on a clear understanding of water quality characteristics to provide effective solutions to drinking water problems in areas with difficulties and extend the solutions to countries along the Belt and Road.
The Water Foundation has strong fund-raising and organizational capabilities, while RCEES can provide strong expertise support, and ANSO can build a high-quality platform for the Belt and Road Initiative (BRI) to go global. Therefore, the three can work together to produce complementary advantages, Cao Jinghua said in his speech.
President Tan Xiangrong expressed her confidence in the expertise of the Chinese Academy of Sciences (CAS). She believed that the tripartite cooperation could create a high-quality fund project that would do much to solve the drinking water problems in less developed areas and contribute positively to the building of a community with a shared future for mankind.
Registered with Beijing Municipal Civil Affairs Bureau in 2008, the Water Foundation is the first-ever water source conservation foundation in China and a Grade AAAA public charity organization supervised by Beijing Association for Science and Technology. The Water Foundation has successfully set up projects such as the Yin Shui Si Yuan Fund, the Beijing Water Source Ecological Compensation Fund, the Water Source Conservation Award Fund, the Beijing Water Culture Development Fund, and the China Urban Water Source Development Fund. The Water Foundation is now operating special funds for clean water and public welfare projects including Sanjiangyuan protection, and charity water stations.
International Cooperation Office, RCEES, CAS
CAS-TWAS Centre of Excellence for Water and Environment
ANSO Environmental Technology and Industry Alliance