China, Thailand Successfully Hold the Webinar on Addressing SDG6 Challenges through Government- Industry-Academia Linkage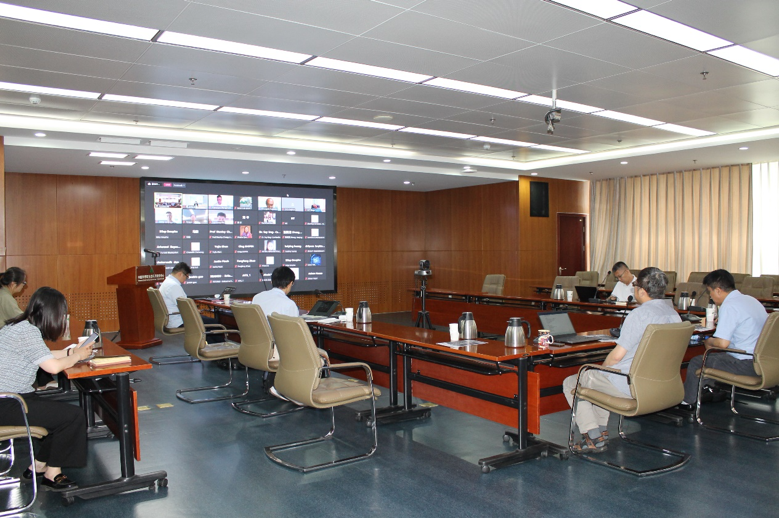 On June 27, the Webinar on Strengthening collaboration network between Thailand and China in the field of environment and sustainable development was co-held by the Research Center for Eco-Environmental Sciences (RCEES) of the Chinese Academy of Sciences (CAS), the CAS-TWAS Centre of Excellence for Water and Environment (CEWE), the Environmental Technology and Industry Alliance of Alliance of International Science Organizations (ANSO), the National Research Council of Thailand (NRCT), the National Science and Technology Development Agency (NSTDA) of Thailand, and the Asian Institute of Technology (AIT). This webinar aims at identifying the key trends of cooperation between China and Thailand in water and sanitation in the future, and exploring the cooperation roadmap.
Dr. Eden Y. Woon, President of AIT, Dr. Wiparat De-ong, Executive Director of NRCT, Prof. Narong Sirilertworkul, President of NSTDA and Vice-President of ANSO, and Prof. Cao Jinghua, Executive Director of the ANSO Secretariat, made opening remarks. Five experts including RCEES Professors Wei Yuansong and Liu Gang, AIT Honorary Professor Chongrak Polprasert, Dr. Chayawee Wancharoenrung from the Water Quality Management Division of the Pollution Control Agency of Thailand, and Cen Hai from Hexu Environmental Technology Co., Ltd. made oral reports. The meeting attendants had some inspiring discussions on addressing SDG6 challenges through concerted efforts by the government- industry-academia linkage.
Professor Yang Min, Deputy Director of RCEES, pointed out in his summary that with the aim of helping developing countries achieve SDG6, RCEES can work with AIT to carry out joint talent training programs, that researchers and industries from China and Thailand can strengthen exchanges and cooperation, and that the two sides can choose appropriate locations to carry out demonstration projects on decentralized sewage treatment, establish models for the promotion of applicable technology, and facilitate the improvement of the water pollution control technology in the region.
CAS-TWAS Centre of Excellence for Water and Environment
International Cooperation Office, RCEES, CAS