RCEES Promotes China-Egypt Science and Technology Cooperation
After the COP27 side event in Sharm el Sheikh, Egypt, Prof. Wei Yuansong and Dr. Wang Yawei visited the Chinese Embassy in Egypt, the National Water Research Center (NWRC) of the Ministry of Water Resources and Irrigation of Egypt and the National Research Center (NRC) of the Ministry of Scientific Research of Egypt from November 16 to 21, to promote China-Egypt science and technology cooperation in the field of water and environment.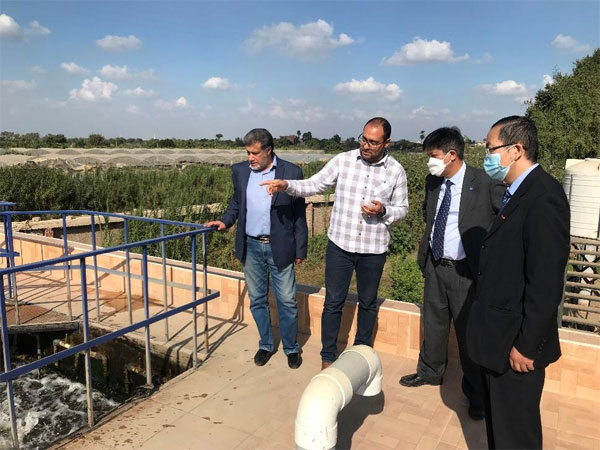 Headed by Zhang Huasheng, Scientific Counselor of the Chinese Embassy in Egypt, the delegation introduced the cooperation achievements of RCEES among developing countries in the field of water science and technology at NWRC and NRC respectively. Prof. Khaled Abdel Hai, the chairman of NWRC, and Prof. Hussein Darwish, the chairman of NRC, both highly appreciated the achievements of RCEES, CAS in water science and technology cooperation along "the Belt and Road", and pointed out that the issue of insufficient water resources would be an important constraint in Egypt's socio-economic development. They hoped to carry out long-term and in-depth cooperation with China in aspects of water resources management, sewage treatment and reuse, seawater desalination, agricultural water-saving, etc. Zhang Huasheng said that water is an important topic for Egypt and hoped that RCEES could organize a large delegation in 2023 to comprehensively promote China-Egypt water science and technology cooperation.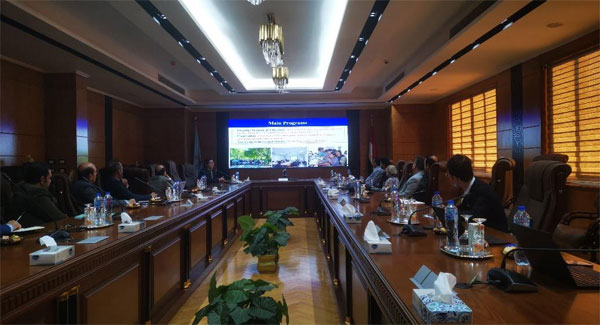 NWRC is the most influential scientific research institution in the field of water in Egypt, with 12 research institutes under its jurisdiction. NRC is the largest comprehensive scientific research institution in Egypt and the Arab world, with 108 research institutes in 14 fields under its jurisdiction. This delegation's visit is of great significance for deepening mutual understanding between China and Egypt and also promoting a higher level of scientific and technological cooperation between China and Egypt.
International Cooperation Office, RCEES, CAS
CAS-TWAS Centre of Excellence for Water and Environment
China-Sri Lanka Joint Research and Demonstration Center for Water Technology
November 28, 2022