CAS Delegation of CKDu Project To Sri Lanka for Scientific Investigation
From March 12 to 20, 2016, a 42-member Chinese delegation consisting of scientists and scholars from several institutes of the Chinese Academy of Sciences (CAS), Peking University, Peking University First Hospital, Beijing Centers for Disease Control, University of Tianjing, and executives from five enterprises, visited Sri Lanka, under the lead of Professor Yang Min, Deputy Director of the Research Center for Eco-Environmental Sciences (RCEES), CAS, and Director Zhang Shizhuan, Division of Asian and African Affairs, CAS International Cooperation Bureau.

The delegation visited the Ministry of City Planning and Water Supply (MCPWS), the inviting party of Sri Lanka, and National Science Foundation of Sri Lanka (NSF) at first. On March 15, CAS and MCPWS co-hosted the Workshop on China-Sri Lanka Collaborative Grant Research Project in Colombo, with over 130 participations from both countries. The H.E. President of Sri Landka, Maithripala Sirisena, Chinese Ambassador to Sri Lanka, Yi Xianliang, attended the workshop and highly praised the progress and efforts made by the two countries.

From March 16 onwards, three research teams were organized and sent to conduct field investigations on CKDu Cause Study, Water Treatment Tech and Jaffna Water Resource management. The Cause Study Team, arranged by Dr. Asanga from Ministry of Health of Sri Lanka, approached to three main CKDu-affected areas in North Central Province of Sri Lanka, visited four local hospitals and one village and talked face to face with the patients, medical staff and residence. The Water Treatment Team, accompanied by Mr. R.S.C. George, Add. GM of the National Water Supply and Drainage Board (NWSDB), went to the Anuradhapura District, the high incidence of CKDu, focused on the survey of groundwater treatment, rainwater harvesting, water supply and distribution. The third, Jaffna Team, coordinated by Prof. Rohan Weerasooriya from University of Peradeniya, reached Jaffna peninsula to visit the local government, Ministry of Water Supply and Drainage and University of Jaffna, evaluated the water resource situation and facilities, and had an in-depth discussion on the water resource issues and the management plan.

Through the thorough and comprehensive investigation, both sides deeply improved the understanding of the conditions regarding the CKDu and water supply, identified the suitable sites for pilot studies, developed the roadmap for the future joint research, and laid a solid foundation to implement the MoU between CAS and MCPWS and the MoU between RCEES and NWSDB, which signed by the two countries last year.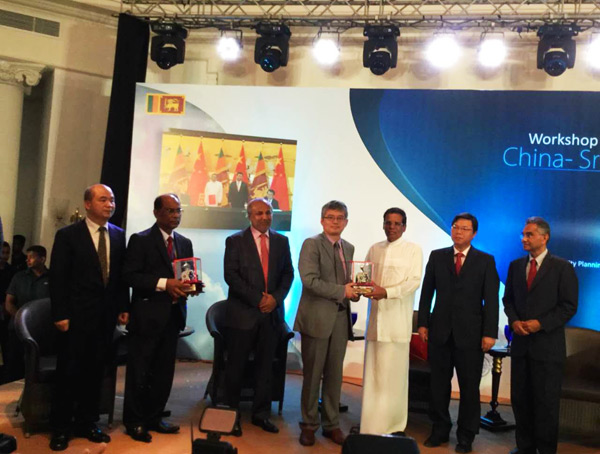 International Cooperation Office
March 22, 2016